Haunted History of New England
Chris Daley resides here in the white mountains of New Hampshire! The topics to be addressed in the presentation will be Mercy Brown "The Vampire" of Exeter Rhode Island, the cursed Freetown State Forest in Massachusetts, The horrors of the Lizzie Borden House in Fall River Massachusetts, a haunted forest in the wilds of Connecticut, the ghostly happenings at Mount Washington Hotel in New Hampshire, and evidence of ghosts at the John Alden House in Duxbury Massachusett
Made with Love
Lotus Flower Lanterns
Come and make these cool lanterns! There are 6 spots left!. Cost is only $10 and covers the supplies! Please let us know if you want to come join us.
We are also looking for other ideas or crafts you would like to see! Please contact Joy if you are crafter who would like to do a class or if you have taken a class you think would be a great addition!
Book Sale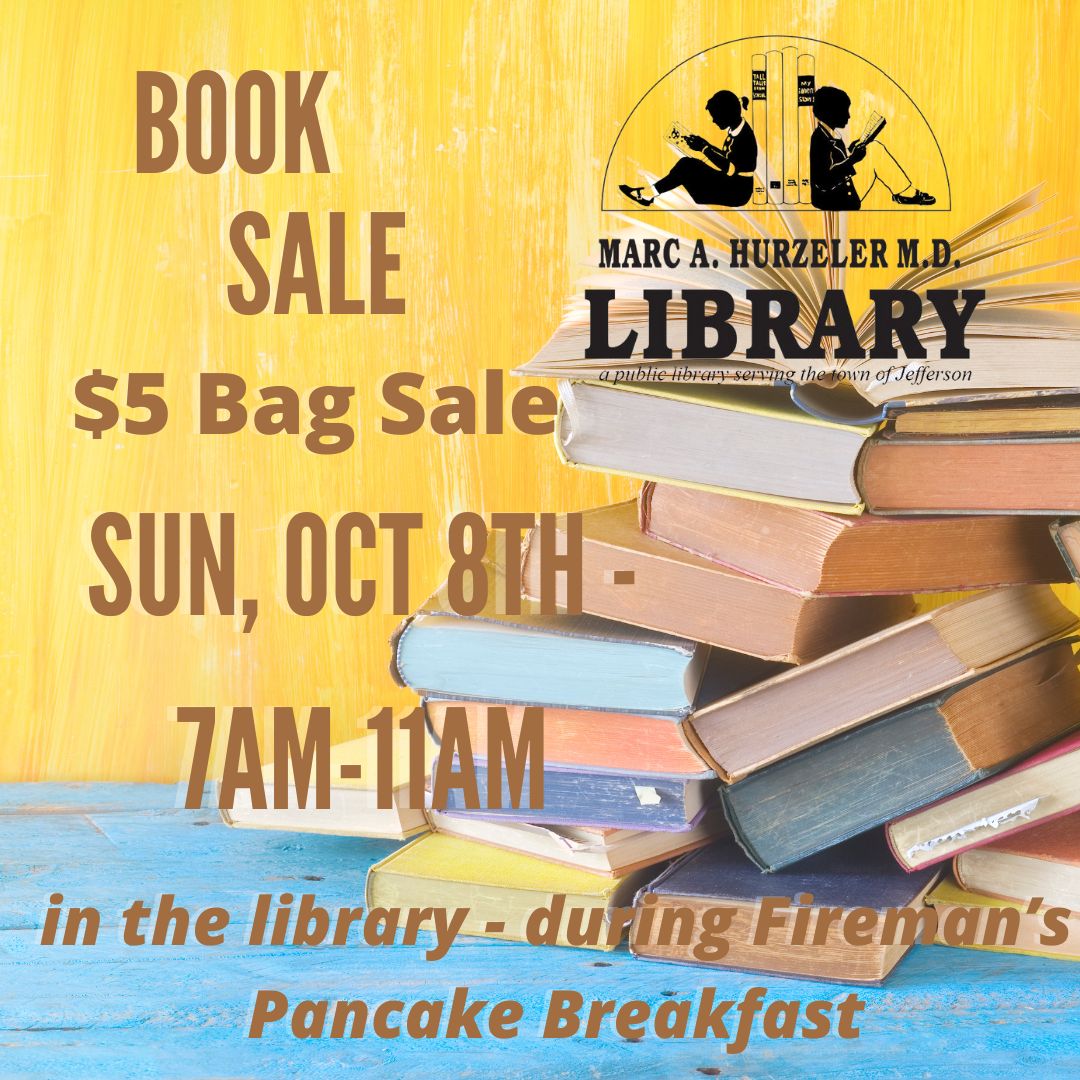 Come support the fireman on Sunday, October 8th from 7-11am! Then stop in the library and grab a bag of books for $5. We will supply the bags. We will also have our new canvas Marc A. Hurzler M.D, Library Bags available that you can buy for $20 and fill.